Online – Our 2020 Sipping for Sight Event is Going Virtual!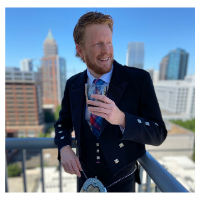 Join us for an evening with Jordan Campbell, a Certified Whisky Specialist hailing from Scotland. Jordan not only knows his whisky, he loves it and brings passion to tastings, trainings and other special occasions around the world.
Sipping for Sight takes place at 5:30PM on Thursday, May 21, 2020 online.  Registration is free.
All funds donated at Sipping for Sight will support the Prevent Blindness Georgia sight-saving and sight-giving programs for children, homeless, underinsured, uninsured, and low-income adults.
For sponsorship information or further details, please contact us at [email protected] or 404-266-2020.
For tickets, please visit pbgaevents.org.