Live music | Food | Interactive Games
2nd Annual OphthOlympics offering opportunity to compete for ophthalmic bragging rights!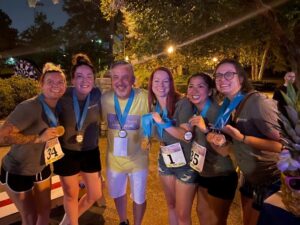 2nd Annual
Sight Saving Summer Social
presented by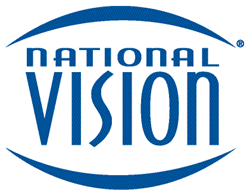 Saturday, June 11th, 2022
Magnolia Hall | Piedmont Park
1320 Monroe NE | Atlanta, GA 30306
This event is Prevent Blindness Georgia's newest event. The event features BBQ, games, and live music. This year's band is Radio Sparks.
OphthOlympics
The event features an OphthOlympics or Vision Games which is a team-based, friendly competition for bragging rights in the vision world. The 2021 OphthOlympics involved competition in cornhole, soccer darts, hoop shooting, and the bolo ladder toss. This year's list of competitive games have not yet been released but the cornhole competition will definitely be returning. If you would like to register a team, you can go online and register or call for more information 404-537-4985.
Fundraising
One way that teams are competing is through fundraising. An Olympic medal will be given to the team that raises the most funds for the vision programs of Prevent Blindness Georgia.
GETTING STARTED
To get started fundraising, we recommend:
Choose a team captain
Set a goal
Ask your friends, family and coworkers
Have some fun!
EYE-DEAS FOR EYE-CARE PRACTICES
Want some of our favorite EYE-deas for fundraising in an eyecare practice?  Our friends at Georgia Eye Associates recommend:
Running an inter-office competition.
Asking customers at the check-out counter if they want to make a donation
Hold a raffle for a "Boss for the Day" opportunity or a front-row parking space
Ask someone at the practice to match the first $1,000 in contributions made or all contributions made on a specific day
USE OUR ONLINE FUNDRAISING TOOLS TO ASK EVERYONE!
HubSpot published this helpful infographic on how to be a successful fundraiser: