Imagine if you were one of the thousands of adults in Georgia who could not drive themselves to work, or help their child with their homework, or read the labels on your prescription medication simply because you could not see.
Where would you turn for help?
Annually, Prevent Blindness Georgia vision screens over 5,000 adults at 200% of and below the poverty level per year for sight-stealing vision conditions and diseases. Ninety-seven percent of those adults need prescription eye glasses and 21% need on-going eye care or follow-up for further assistance, which Prevent Blindness Georgia helps them to obtain.
Give the gift of sight to someone who desperately needs it.
We first met Rufus last year. At 74 years old, he visited one of our partner-agency sites in Savannah. It was immediately clear why he needed help. Scratched, beaten up, and held together by black duct tape, Rufus' eyeglasses were barely usable.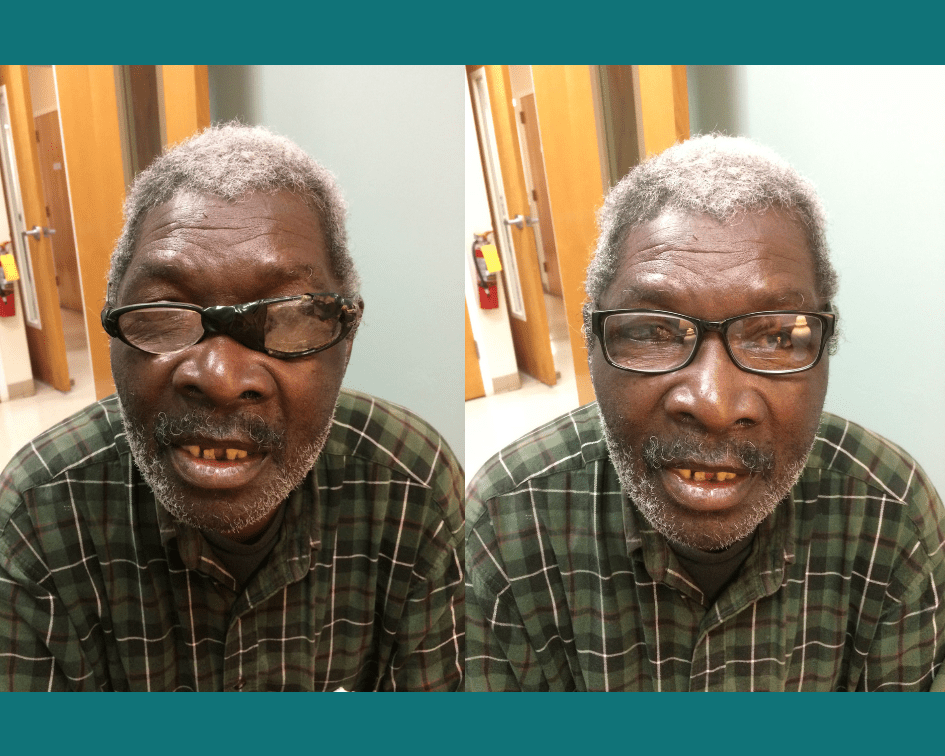 More than five years ago, his eyeglasses had broken but with a limited income, he couldn't afford a new prescription or eyeglasses. After his wife died, he taped her eyeglasses to his to try and see a little bit better. He still could not read–anything–grocery labels, newspapers, a computer screen, or street signs. During his Prevent Blindness Georgia visit, Rufus received a free vision screening and eye exam and picked out a new pair of eyeglasses for the first time in nearly a decade.
You have the power to transform someone's life for as little as $30
With the support of donors and friends, Prevent Blindness Georgia was able to help 38,597 preschoolers and adults in need last year. With your help again, we can give the gift of sight to more adults in need just like Rufus.
Happy Holidays,

Jill Shapiro Thornton
Donate Now