4th Annual Cast & Swing Tournament Hosts Sell-Out Crowd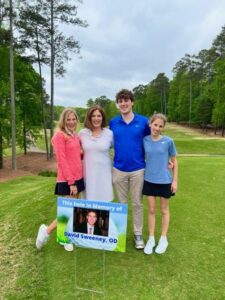 On April 26th, Prevent Blindness Georgia hosted its 4th Annual Cast & Swing Tournament at the Piedmont Driving Club in Atlanta. The event which sported a sell-out crowd, was presented by National Vision, Inc., an optical retail company which works to help people see their best to live their best.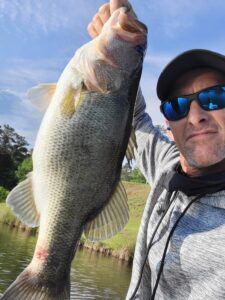 This year's event was held in honor and memory of David Sweeney, O.D., who was not only a leader in the field of optometry, he was also a long-time volunteer with Prevent Blindness Georgia who frequently provided pro bono vision services to PBGA's uninsured, low-income clients. If you missed the tournament and would like to make a gift in David's honor, visit the tournament website.
The Cast & Swing tournament featured not only an opportunity to golf but also to fish. Boaters cast off at 7:00 a.m. that morning. Although Joe Kurelic caught a dozen fish, the largest—a 5 pound 8 ouncer—was caught by William White.
Prevent Blindness Georgia is grateful to all of the sponsors of the event. With the support of its sponsors, Prevent Blindness Georgia raised more than $150,000 to fund its core programs, providing vision health for children, and low-income, uninsured adults across the state.